Series:
Mara Dyer #1
Pages: 466
Release Date: September 27th, 2011
Publisher: Simon and Schushter
Rating:
★★
★★★
Mara Dyer doesn't think life can get any stranger than waking up in a hospital with no memory of how she got there.

It can.

She believes there must be more to the accident she can't remember that killed her friends and left her mysteriously unharmed.

There is.

She doesn't believe that after everything she's been through, she can fall in love.

She's wrong.
Sometimes it takes you over a year to get around to reading a book you bought. Sometimes it also takes your best friend telling you it's good. But in the end, it usually takes self motivation to read all the books on your bookshelf that you haven't read.
I can't believe I put off such an amazing, jaw-dropping book. This gave me the chills and even that couldn't make me put it down. My life was on hold - when I was interrupted while reading the juicy words I would throw a fit. You can't just stop reading a book like this. Even food and bathroom breaks must wait!
And now onto Noah.
Noah. Noah. Noah. Noah. Noah.
This is a video of me jumping on my bed to express my love for Noah: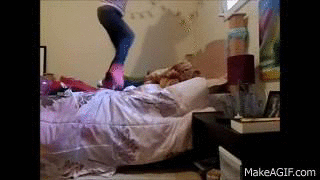 Series:
Mara Dyer #2
Pages: 544
Release Date: Feburary 28th, 2013
Publisher: Simon and Schuster
Rating:
★★
★★★
Mara Dyer knows she isn't crazy. She knows that she can kill with her mind, and that Noah can heal with his. Mara also knows that somehow, Jude is not a hallucination. He is alive. Unfortunately, convincing her family and doctors that she's not unstable and doesn't need to be hospitalized isn't easy. The only person who actually believes her is Noah. But being with Noah is dangerous and Mara is in constant fear that she might hurt him. She needs to learn how to control her power, and fast! Together, Mara and Noah must try and figure out exactly how Jude survived when the asylum collapsed, and how he knows so much about her strange ability...before anyone else ends up dead!
This book ended with some really big no-nos. And by that, I mean with some GIGANTIC cliffhangers that made me want to smash my skull into concrete while I impatiently for the next book in the series. I didn't believe Tori when she said the second book was better than the first, but my God, was it ever.
This book.
This book.
If you haven't read it yet, or the series, for that matter, please, for my sake read it. I'm so in love with this series that I bought the second book right after the first and I'm truly in love.